Maybe not obsessed but certainly excited over (and super happy to focus on while I start the query process).
1. Fast Five.
I love action movies. This puzzles my husband, because I also love documentaries, libraries and have a degree in 18th century womens lit. Not your typical target audience. But I adore them. Die Hard. Lethal Weapon...and oh The Fast and the Furious....always The Fast and the Furious. And everyone is in it. Lord knows when it takes place, but who cares?!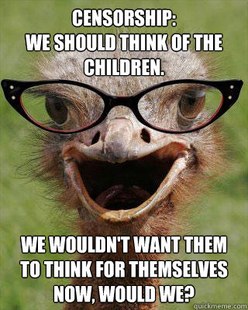 2.
Judgmental Bookseller Ostrich
I'd also like a Judgmental Starbucks Ostrich.
3. The Voice
Maybe it's the sappy writer in me that gets all blubbery about these singers going for their dreams, but I'm loving it. I rarely watch t.v. (prefer dvds so I can just watch straight through), but I'm going to be watching this.